Underground hard rock mining comprises some of the most complex mining operations, enabling the extraction of minerals containing elements like gold, copper and nickel and gems like diamonds. As demand for minerals and ore increases, mining operators are under increasing pressure, and each mine faces unique conditions and challenges. The good news? There is vast opportunity for productivity and cost improvement, and underground hard rock mining is set to undergo a transformation.
The right tools for the job
Underground hard rock mining operations are subject to stringent specifications and high levels of variation, explains Leo Perry, P.E., lead product manager at GIW Industries:
"Every application is unique in some way," says Perry. "This can be due to the variety of processes and practices in place, which may lead to differences in particle size distribution or chemical composition, which can have direct impacts on abrasiveness and corrosivity."
The nature of the ore being mined and the way a pump is operated from one site or production run to the next can have a direct impact on wear performance. "Ensuring that the right pump, with the latest improvements, is matched with the application is one important aspect of keeping total cost of ownership low," says Perry.
Wear life in extreme conditions
Hard rock mining applications present some of the most extreme mining conditions. Sturdy construction and long-wearing materials are vital to survive the heaviest duty slurry and maximise production. Smart design, which takes into account features including impeller diameter and casing volute base circle, can make equipment last longer, and advanced technologies like hydraulic mechanisms can provide a productivity advantage while offering operators a more predictable wear life – all of which lowers the total cost of ownership of equipment.
KSB's range of GIW® Mill Duty Extra Heavy (MDX) pumps are built to tackle the most extreme conditions. A larger impeller diameter and thicker cross sections means they last longer, and their deep base circle minimises impingement by aggressive particles. Oversized shrouds can enhance vane performance and add clearing action, while a slurry diverter increases suction liner life by reducing particle recirculation between impeller and liner. MDX also uses superior material technology designed to last longer, including proprietary white-iron alloys.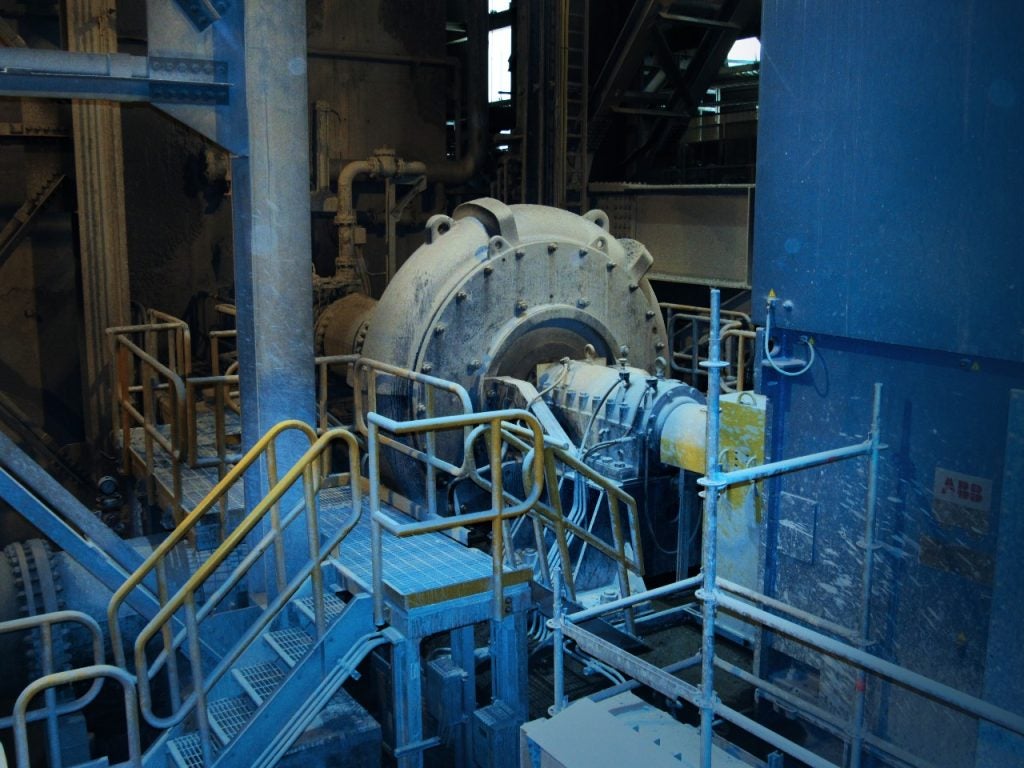 "The MDX range addresses challenges by making use of the latest material developments to best suit the applications," explains Perry. "Each MDX pump can be configured to the specific conditions and goals of each installation and can evolve with the application as these conditions and goals evolve over time."
For mining operators seeking to increase production, the new MDX-850 is KSB's largest hard rock pump, setting a new standard for mill duty slurry pumps in hard rock mining.
Technological advancement
Maintenance is critical not only to wear life but also to safety. Physical design and advanced technology go hand in hand to optimise maintenance processes.
The Internet of Things (IoT) is finding new applications in mining operations, offering increased efficiency, accelerated innovation and brand-new business insights. Effective monitoring of slurry and non-slurry pumps can help with the selection of products for specific conditions and easier and safer pump maintenance.
GIW Remotely Adjusted Mechanical Suction Liner (RAMSL) technology makes maintenance efforts more efficient by allowing for remote monitoring and adjustments to internal clearance between impeller nose and suction liner, reducing maintenance time from hours to minutes. GIW® SLYsight can calculate actual material loss rather than estimating wear rate for better pump wear analytics, explains Perry: "Prior to the development of this technology, customers had to rely on past experience or regular inspection intervals which required costly shutdowns."
The two technologies can actually work together, with SLYsight alerting the customer when it's time to do a clearance adjustment and RAMSL making the adjustment remotely. Together or separately, each of these technologies allows the end user to prevent unexpected outages and avoid guesswork when planning routine slurry pump maintenance, making pump care easier.
Operators can access insights to help optimise maintenance, reduce downtime and increase efficiency by using KSB Guard monitoring technology for non-slurry pumps, while GIW® SLYSEL makes the selection process for slurry pumps easier.
Overall, the MDX product line has been designed to reduce total cost of ownership and maximise maintenance intervals, and its innovation continues, thanks to a productive feedback loop between KSB and its customers.
"There are always more improvements in the development pipeline which are aimed at keeping mines running and production maximised," explains Perry. "Our product managers are constantly evaluating customer feedback and using it to ensure the next developments are in alignment with the trends our customers are facing. This continuous loop of feedback, development, testing and implementation keeps GIW in close alignment with the ever-changing needs of our customers."
To find out more, download the whitepaper below